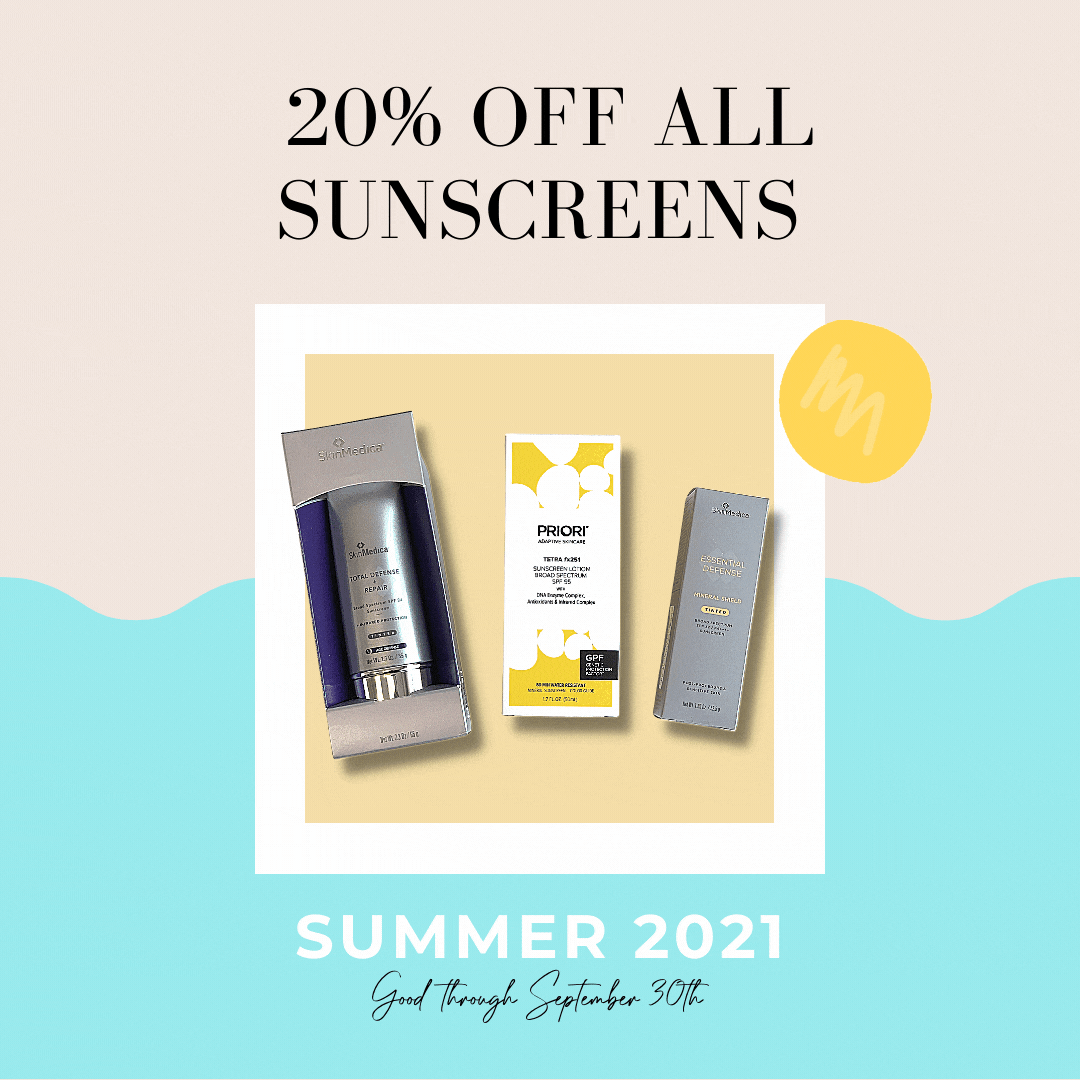 Don't forget your sunscreen!☀️
◽️Priori or Skin Medica?
◽️SPF 32-SPF 55?
◽️Tinted or non-tinted?
We have the one for you! All sunscreens 20% off through summer!
Good through September 30th
Follow us on instagram for our monthly giveaways!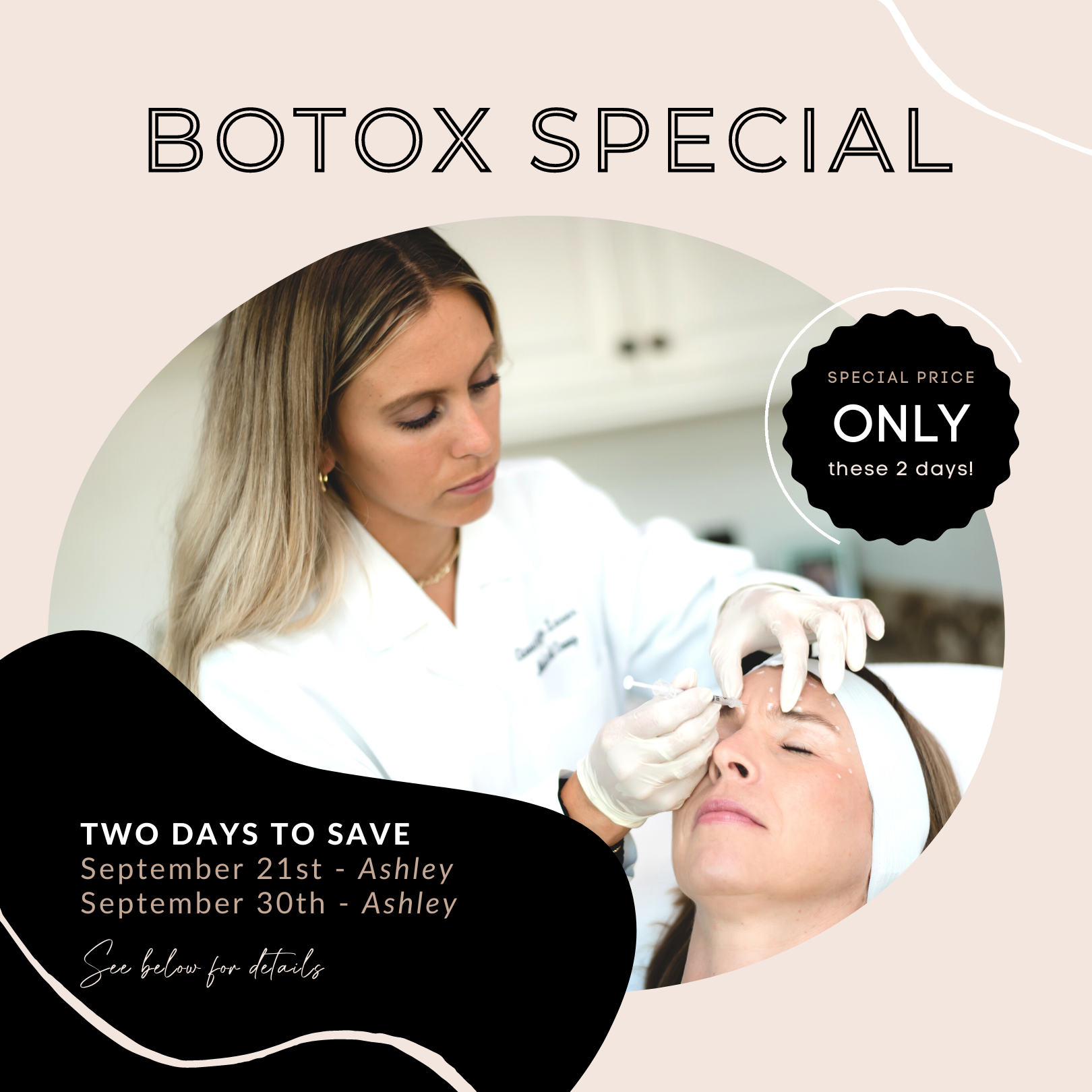 While Caron is away let's have another Botox Day!💉
⠀⠀⠀⠀⠀⠀⠀⠀⠀
Join us on:
Tuesday, September 21st
Thursday, September 30th
From 10 am – 6:00 pm
⠀⠀⠀⠀⠀⠀⠀⠀⠀
✨Come see Ashley for only $9 per unit.✨
Spaces are limited. Call or text us today!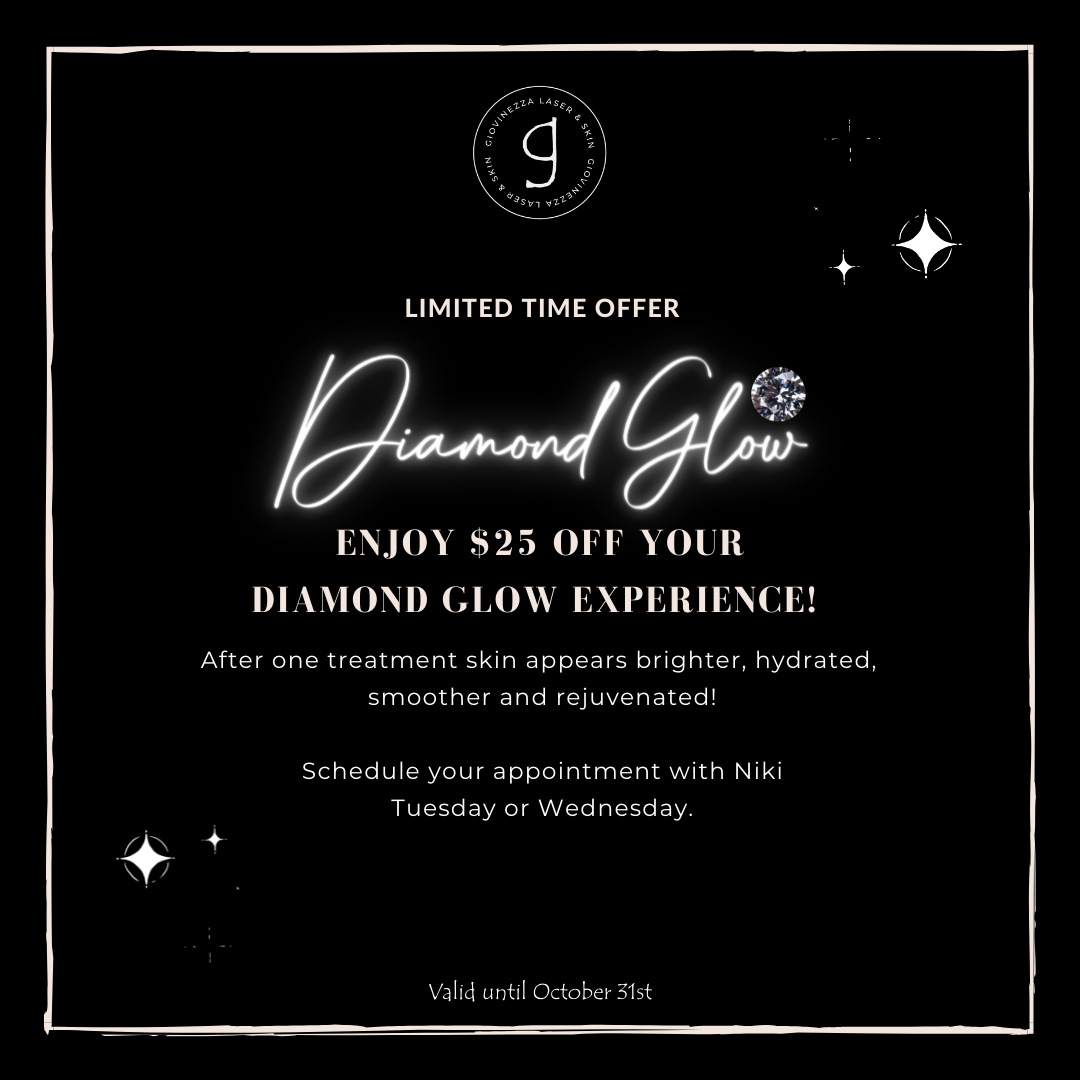 Enjoy $25 off your "Diamond Glow"
experience for a limited time.
(reg. $199-$225)
⠀⠀⠀⠀⠀⠀⠀⠀⠀
After one treatment skin appears brighter, hydrated, smoother, and rejuvenated!
⠀⠀⠀⠀⠀⠀⠀⠀⠀
Call or text us to schedule your appointment
with Niki for Tuesday or Wednesday!🖤
*Offer valid through October 31st
FOLLOW US ON INSTAGRAM FOR MORE